August 4-6, 1999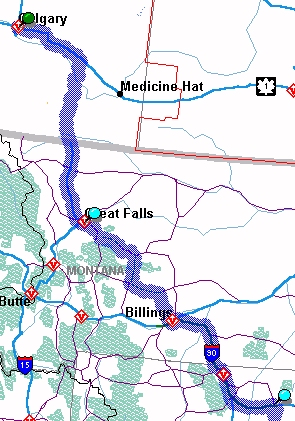 Day 1, August 4 (the long day)
Mac Logan departs Calgary, Alberta at 5 am
Rick Lake departs Boise, Idaho on Friday July 30
Assuming they let me across the border I will stop in Great Falls to join up with Rick
End of the day : Gillette, Wyoming


---

Day2: August 5 (the downhill day)
Start: Gillette, Wyoming
Via: Devils Dome, Mount Rushmore, Rapid City, SD
Stop: Des Moine, Iowa
Scrub off the bugs at Matt Bennett's place!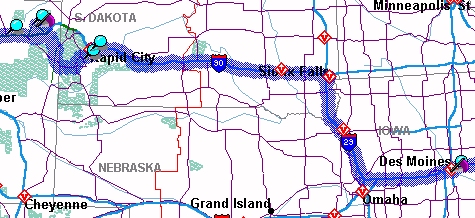 ---

Day 3, August 6 (the reunion)
Start point : Des Moine, Iowa with ...
  Mac Logan 95/#C04, Rick Lake 97/#27,
  Matt Bennett 95/#227,
  Harold Madden 96 Comp T/A #107,
  Jason Uehling 95/#121
Our route will be pretty much straight east on Interstate 80




South of Chicago at approx. 11:30 am we will be joined by ..

Dave Cullom 98 GTP, Jeff
Kasper GTX #1





From Chicago we'll be going south on I-65 to Hwy 30 and east to Fort Wayne on Hwy 30

We should be arriving in Fort Wayne at around 2:30 pm and will be joining up with ..
Brain France 95/#259, Josh Leonard 99/#338 (tentative)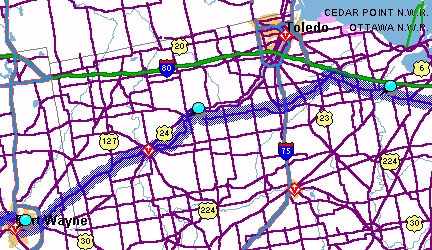 From Fort Wayne we'll head up Hwy 24 to Napoleon, east on Hwy 6 to Fremont and southeast into Norwalk on Hwy 20
Stop point : Norwalk, Ohio approx. 6:30 pm


---

If you are interested in joining us in your Firehawk, Comp TA or Pontiac drop me a note at
">
See you in Norwalk!